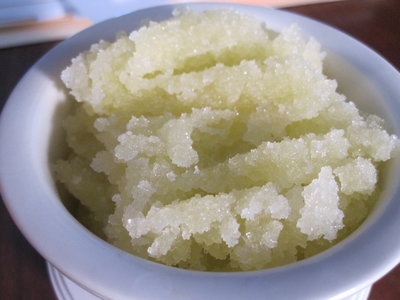 A sugar scrub is a fun, easy way to make a fairly inexpensive gift for yourself or others.  The tiny crystals in sugar scrubs gently exfoliate dry, dead skin cells, and the oils used to bind the sugar moisturize and hydrate to leave your living skin smooth and silky.
Here are some simple directions to make your own:
Fill a jar 3/4 full with organic unrefined sugar. Cover with oils (Jojoba, Sunflower, Olive, etc.) of your choice. Add a few drops of essential oils and stir it all together.