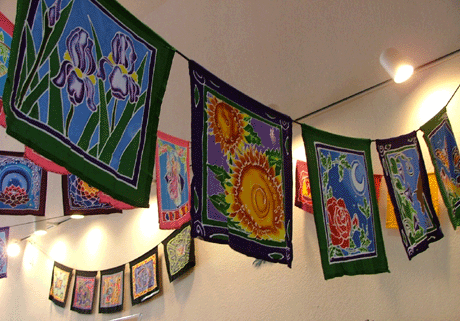 Bulk Items  To minimize safety concerns, Moonrise staff will bag all bulk herbs & teas for you as well as bottle/bag any other bulk items like butters, beeswax, oils, etc. You are welcome to bring in your own jars to minimize waste!
Herbal Consultations Staff herbalists are on-site daily to consult with you and answer your questions. 
Scent Your Soul Window Aromatherapy is the art and science of using pure plant essential oils to enhance your emotional & physical well-being. To be truly effective, essential oils must be absolutely pure. This quality of essential oils is not always easy to find, and when you do, it can be very expensive when buying a whole bottle. That is why we created our Scent Your Soul Window. 
Behind our Scent Your Soul Window, we have many exquisite therapeutic grade essential oils available to purchase by the drop. These can be purchased singly or personalized blends can be created for you. Aromatherapy can be profound and powerful healing plus, it is also fun!
Our staff is always available to help answer any questions you may have but, if you prefer to do your own research, we have a wonderful reference section that can help guide you in your choices. We also carry exquisite essential oil blends and single oils by the bottle from the well respected companies Plantlife, Starwest Botanicals, Oshadi and Pranarom.