Sophia Laverdiere, Herbalist/Customer Service Specialist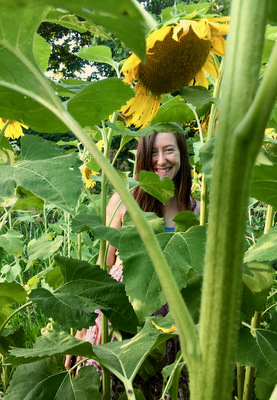 Sophia is a budding herbalist who believes nature has all the right remedies. From a young age she saw the wisdom which flowed through the natural world. She allowed it to carry her to the Southwest Institute of Healing Arts, in Arizona. There she studied many botanicals, flower essences, and other modalities of healing. After completing her Western Herbalism diploma, she found her passion in helping people and animals remedy their lives using plant allies. 
After learning several traditions of medicine, she has gathered her own wisdom from the plants. She hopes to spread it through helping others heal through the natural world. Sophia enjoys serving others through herbal consultations, attending botanical conferences, and furthering her relationship with the land.